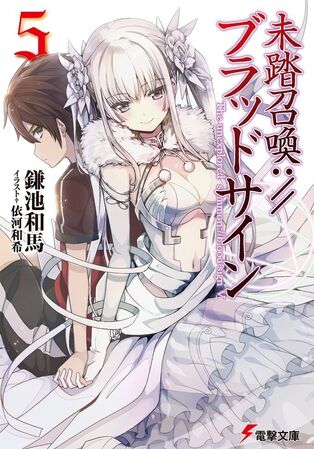 Publisher's Summary
Edit
Chapter List
Edit
Prologue
Opening X-01: A Stage Play Called a Miniature Garden
Opening X-02: Peel Back the Outer Layer to Reveal Another
Stage 01: Named Summoners, the 15 Children
Stage 02: A Certain Boy's Warm Days, Both Sides
Stage 03: The Door to Hell, Who Will Unlock It?
Stage 04: The Calamity was Named, the Secret War
Ending X-01: A Single Soul that Survived
Ending X-02: The Demon's Contract Leads to a Starting Point
?
Ad blocker interference detected!
Wikia is a free-to-use site that makes money from advertising. We have a modified experience for viewers using ad blockers

Wikia is not accessible if you've made further modifications. Remove the custom ad blocker rule(s) and the page will load as expected.